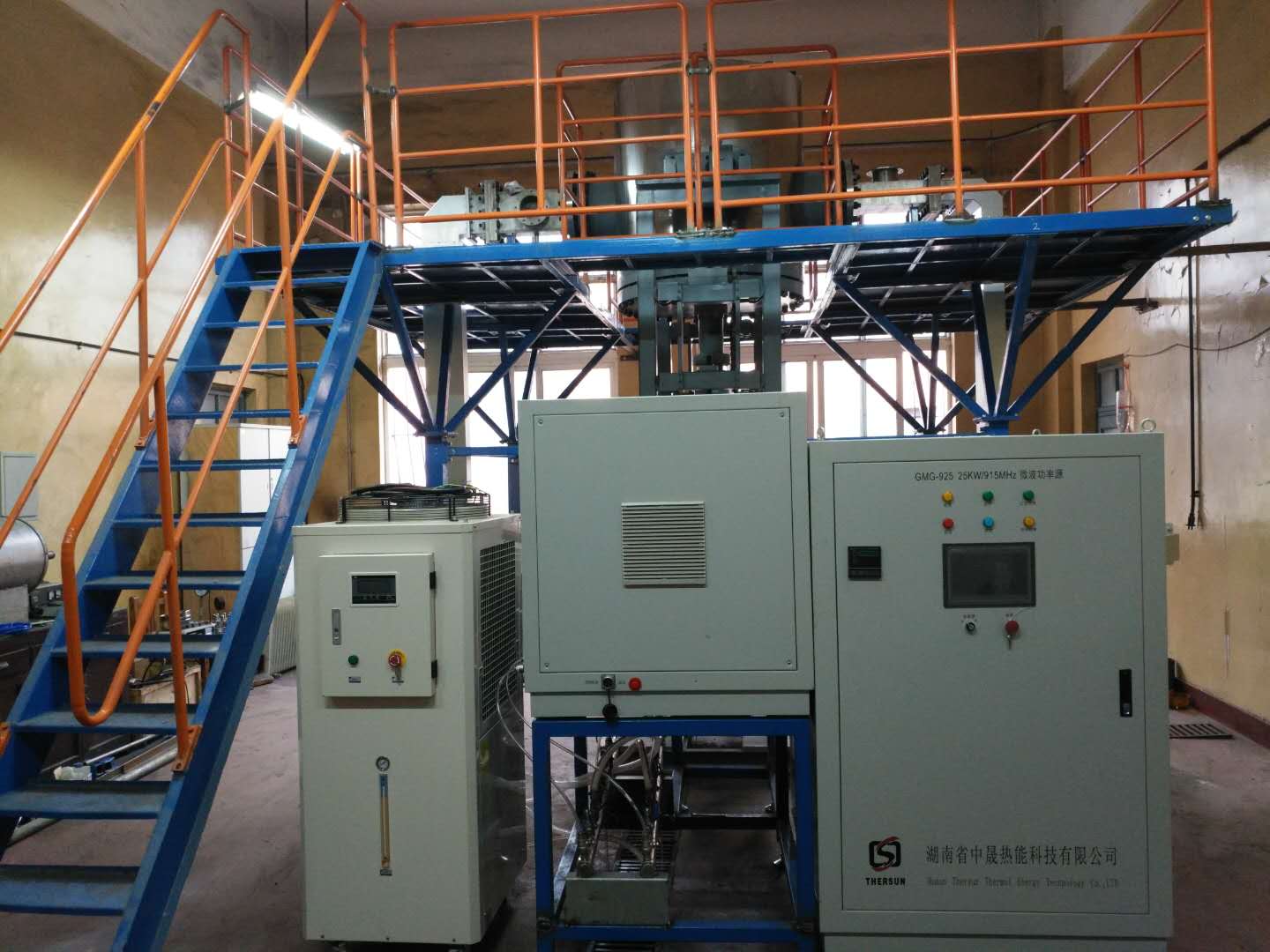 A university of science and technology in Sichuan has researched this project for many years. Combining with microwave high temperature equipment of Hunan Thersun Thermal Energy Technology Co., Ltd.,they developed a microwave heating waste pyrolysis equipment which can be used in industrial production . This equipment
consists of
garbage pressure cake machine ,crusher, microwave drying system, microwave pyrolysis system, gas collection system, liquid distillation extraction system ,sewage disposal system and etc. The disposed garbage can generate into activated carbon, light oil, and fuel oil, and no waste gas and water discharged. It is a great innovation of energy- saving , environmental protection, and country and people benefiting. It has a great market prospect .
1 .Advantages of using microwave pyrolysis to dispose garbage:
1.1Environmental protection:
Nowadays we mainly using incineration and landfill to dispose household garbage, which cannot achieve the real environmental protection and efficiency. However , if you adopting microwave to pyrolyse, there will no emission of dioxin highly toxic gas and heavy metal solid dust. And waste water can be recycled.
1.2. Maximum utilization of resources:
After cracking garbage ,solid become activated carbon, recycled gas can be converted into gas, recycled liquid can be converted into fuel oil.
1.3. Large in capacity and low investment
Convenient to build one or more processing line in town, county and city according to daily capacity.
2、Pictures of garbage microwave pyrolysis production line